STUDIO 2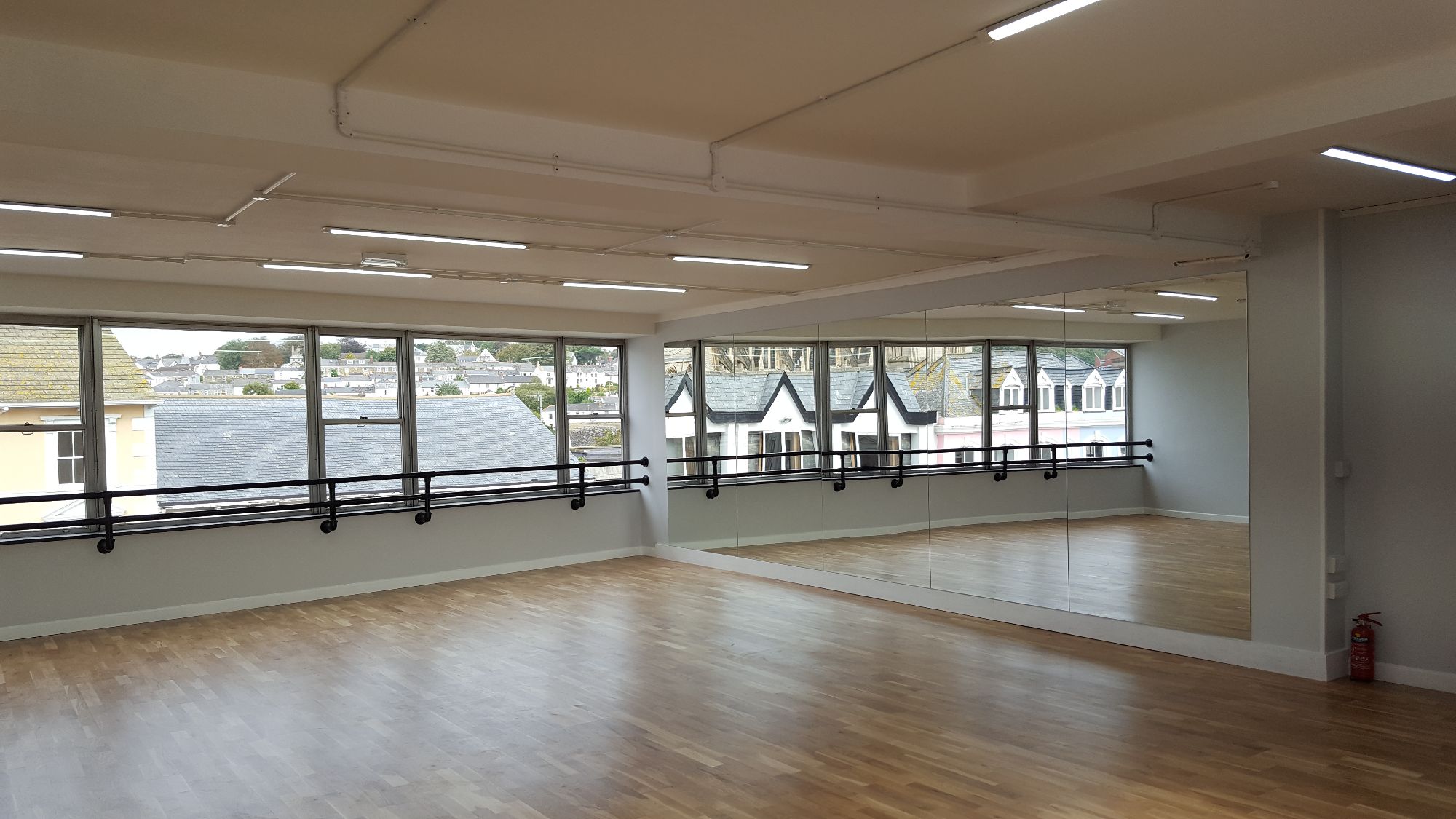 STUDIO 2. A beautifully private space with Sprung Dance Floors and a Wood finish. This floor is just over 7 metres by 8 meters (56 square meters), with stunning city views, 7 ft mirrors spanning the length of the room and barres. On the 2nd floor this room is tucked away as well as being lovely and light from our large windows.
There is a Storage Room in this studio.
The Space is charged on an hourly basis with change over time.
For more information on hire call 07891189214